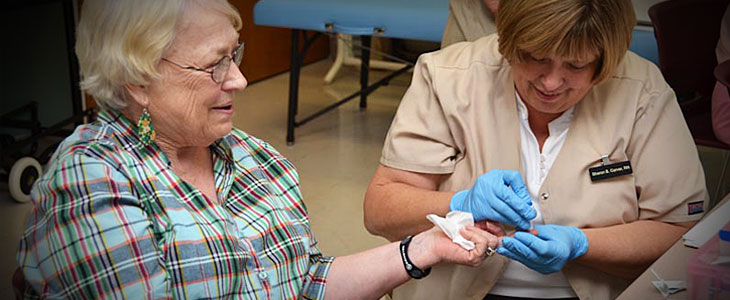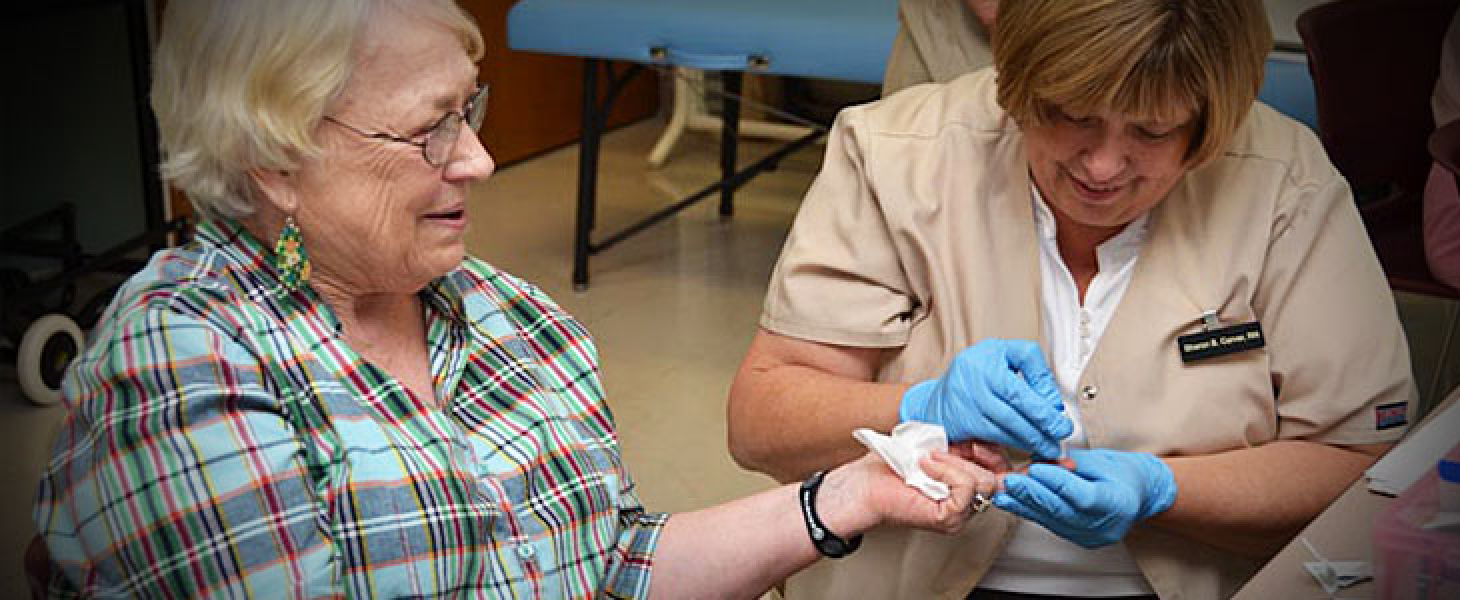 BACKGROUND
The Community Health and Mobility Partnership (CHAMP) program began in McDowell County, North Carolina in 2009. The purpose of the program is to improve the health of older adults and to decrease their risk of falling. Emphasis is placed on improvements in muscle strength, balance, and mobility by use of an individualized home exercise program based on the Otago Exercise Programme.1
The idea for the CHAMP project originated with faculty at the University of North Carolina at Chapel Hill (UNC), and the project became a reality with funding from the Baxter International Foundation, McDowell County government, and the UNC Center for Aging and Health. The original academic-community partnership included the UNC Division of Physical Therapy, the UNC School of Nursing, Western Carolina University Department of Physical Therapy, the Physical Therapist Assistant Program at Caldwell Community College and Technical Institute (CCC&TI), McDowell County Senior Center, and McDowell Technical Community College, as well as representatives from a number of other McDowell County agencies and organizations.
Although some of the partnering organizations have changed over time, members of the partnership have always valued the reciprocal learning that takes place between those receiving services, community partners, and interprofessional academic faculty and students. CHAMP is based on the premise that health care students can provide needed services to older adults in the community while at the same time receiving valuable training. Our model of the process by which an integrated learning experience like CHAMP can benefit academic institutions and communities is shown in the following figure.2
We are excited to see students and faculty from a growing number of colleges and universities working alongside local clinicians at CHAMP events! Our vision is to expand CHAMP to reach rural communities across North Carolina.
---
Mission Statement
CHAMP's mission is to prevent falls in community-dwelling older adults and people with disabilities, with a focus on rural and underserved communities. CHAMP seeks to accomplish this mission by:
Providing comprehensive assessment of risk factors for falls
Implementing evidence-based exercise interventions to improve strength, balance, and mobility
Providing education and services free of charge to participants
Communicating with primary care physicians and other members of the health care team, and referring CHAMP participants to other providers as indicated
Providing service learning opportunities to multiple disciplines
Fostering intergenerational interaction
We function as a partnership that values:
Reaching out to adults throughout the region in which the program is implemented, without regard to age, race, ethnicity, religion, sex, gender identity, sexual orientation, socioeconomic status, or any other personal characteristic
To the greatest extent possible, maintaining fidelity in implementation of Otago and any other evidence-based intervention(s)
Ensuring safety and quality of services
Providing a rich learning environment for interprofessional collaboration and education
Evaluating methods and outcomes
Ensuring program sustainability
---
Locations
McDowell County Senior Center
100 Spaulding Road
Marion, NC 28752
(828)659-0821
Quest4Life Wellness Center
1031 Morganton Blvd SW, Suite A
Lenoir, NC 28645
(828)758-8753

Grove Street Senior Opportunity Center
36 Grove Street
Asheville, NC 28801
(828) 350-2062

---
Acknowledgements
CHAMP would like to acknowledge the generous support and funding we have received from the following:
Baxter International Foundation
Carolina Center for Public Service
McDowell County Government
North Carolina AHEC
UNC Center for Aging and Health
---
1. Campbell AJ, Robertson MC. Otago exercise programme to prevent falls in older adults. New Zealand: Otago Medical School, University of Otago; 2003.
2. Mercer VS, Zimmerman MY, Schrodt LA, Palmer WE, Samuels V. Interprofessional education in a rural, community-based falls prevention project: The CHAMP experience. Journal of Physical Therapy Education. 2014;28(2):35-45.